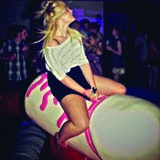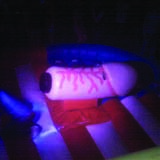 The Bucking Willy is great fun for both males and females, the guys need to know how to handle their stuff and the women can show the men how it is really done! Great for those hen nights girls!
You don't have to worry about a thing, with it being machine operated, a qualified person is there to look after you and make sure everyone is getting their fair share
Access: Minimum 3 feet width, flat surface any steps uneven ground must be confirmed at time of booking.
The base has a diameter of 16 ft; allow an area of approximately 21 ft minimum to accommodate the motor, controls and your guests. Height 10 ft